Syphilis is another bacterial infection. It often goes unnoticed in its early stages.
The first symptom to appear is a small round sore, known as a chancre. It can develop on your genitals, anus, or mouth. It's painless but very infectious.
Later symptoms of syphilis can include:
rash
fatigue
fever
headaches
joint pain
weight loss
hair loss
If left untreated, late-stage syphilis can lead to:
loss of vision
loss of hearing
loss of memory
mental illness
infections of the brain or spinal cord
heart disease
death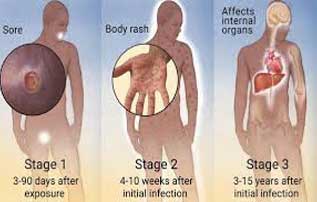 Effective treatment and safe sexual practices can help you lead a comfortable life with herpes and protect others from the virus.
Get Appointment right away
Those who are  dejected and had approached Dr Ashfaq Hamza  as a last resort for expectation are blessed with the cherishing of their dreams.
If you wish to consult with the doctor, it's better to call and confirm the availability on that day you intend to visit.