To conceive a life in the womb and give birth to a child is a dream of any woman. As a human, it is unpredictable where the biological imbalance to interrupt this pious dream comes.
Dr. Ashfaq Hamza is one of the best leading Homeopathic Physician / Consultant in Pakistan. He has successfully treated thousands of patients around the globe. He is well renowned Homeopathic Specialist and Regd. Member Of National Council for Homeopathy, Govt. Of Pakistan
Hamza Medical Centre registered and approved by the Punjab Healthcare Commission (PHC) Govt. of Punjab (Reg. No. 13660) and its renowned in Lahore for effective treatment for infertility cases and the man behind this pioneering success is Dr. Ashfaq Hamza, who by his innovative concepts has proven homeopathic prescriptions find the best result where other therapies fail to do so.
During the course of time, he has proved that he can bring forth the best results even in adversity. Moreover, the finest part of the attraction is that the treatment is highly economical when compared to other systems of medicines. Over his years of practice he treat his patients as per international standards of classical homeopathy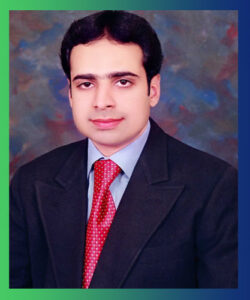 Dr. Ashfaq Hamza has made Homeopathic treatment popular among all classes of community and seen that Homeopathic treatment is not only useful in chronic diseases but also equally effective in acute conditions. He has observed amazing results with Homeopathic Medicines in various epidemic conditions, infectious diseases that don't respond too well to traditional medicines. Homeopathic medicines are found to be effective in treating viral diseases, emergencies, as well as in critical conditions. They have been treating here dietary disorders effectively with Homeopathic medicines.
Homeopathy uses a safe, alternative medicine that has no side effects, and saves form unnecessary surgery. These medicines are made from natural sources, from the vegetable and mineral