"Crabs" is another name for pubic lice. They're tiny insects that can take up residence on your pubic hair. Like head lice and body lice, they feed on human blood.
Common symptoms of pubic lice include:
itching around the genitals or anus
small pink or red bumps around the genitals or anus
low-grade fever
lack of energy
irritability
A person might also be able to see the lice or their tiny white eggs around the roots of pubic hair. A magnifying glass can help you spot them.
If left untreated, pubic lice can be transmitted to other people through skin-to-skin contact or shared clothing, bedding, or towels. Scratched bites can also become infected. It's best to treat pubic lice infestations immediately.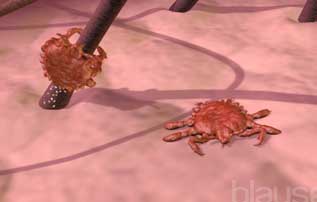 Effective treatment and safe sexual practices can help you lead a comfortable life with herpes and protect others from the virus.
Get Appointment right away
Those who are  dejected and had approached Dr Ashfaq Hamza  as a last resort for expectation are blessed with the cherishing of their dreams.
If you wish to consult with the doctor, it's better to call and confirm the availability on that day you intend to visit.