A certain type of bacteria causes chlamydia. It's the most commonly reported STD among Americans,
Many people with chlamydia have no noticeable symptoms. When symptoms do develop, they often include:
pain or discomfort during sex or urination
green or yellow discharge from the penis or vagina
pain in the lower abdomen
If left untreated, chlamydia can lead to:
infections of the urethra, prostate gland, or testicles
pelvic inflammatory disease
infertility
If a pregnant woman has untreated chlamydia, she can pass it to her baby during birth. The baby may develop:
pneumonia
eye infections
blindness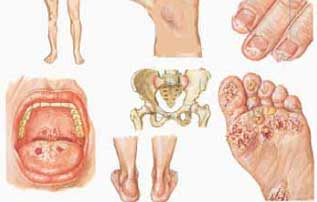 Effective treatment and safe sexual practices can help you lead a comfortable life with herpes and protect others from the virus.
Get Appointment right away
Those who are  dejected and had approached Dr Ashfaq Hamza  as a last resort for expectation are blessed with the cherishing of their dreams.
If you wish to consult with the doctor, it's better to call and confirm the availability on that day you intend to visit.